Home
Welcome to the new UPA website.  As all things are this is a work in progress, there are lots of new features and content that we want to add and would welcome ideas and suggestions to improve things further.
News
Early Bird Price Extension
For all of you who havent signed uo for the convention yet theres some good news.  The early bird prices have been extended until Monday the 29 of August.  For those who have been hesitating or where having issues with paypal before this is the perfect time to sign up.
Post August 23,  August 29, 2016 pricing
People Full Convention    Per Day
Single $ 60.00                   $ 40.00
Couple $ 95.00                  $ 60.00
Family $ 140.00                  $ 100.00
Non UPA Member $30 to above price for full convention add $15 to above price perday
See News or Convention pages to sign up
Peacock quilt raffle
The new raffle for the peacock quilt is now going on.  It will run until the 2016 convention in September when the winner will be drawn.  For tickets and details check out the Raffle page.
The upcoming magazine cover
For those who have been hesitating about joining now might be a good time.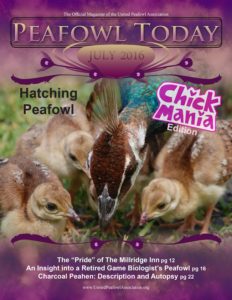 2016 Convention
The schedule for the UPA convention has been posted on the News and Convention pages.